The initiative works through quarterly subscriptions with exclusive advantages for its members
At L'Olivera we would like to present a new project: L'Olivera [a casa], a space halfway between a wine club and a responsible community designed to create a community around the culture of wine and oil. Because being from L'Olivera [a casa] means being part of a community that shares a taste for products that are the heritage of a land and of a people. But it also means becoming part of a project that moves forward thanks to the trust of all those who accompany us from within, and from without.
L'Olivera [a casa] is also an award for loyalty. We want members to feel that being part of this community makes them special, unique. For this reason, they will enjoy exclusive advantages throughout the year, as well as special promotions designed only for members.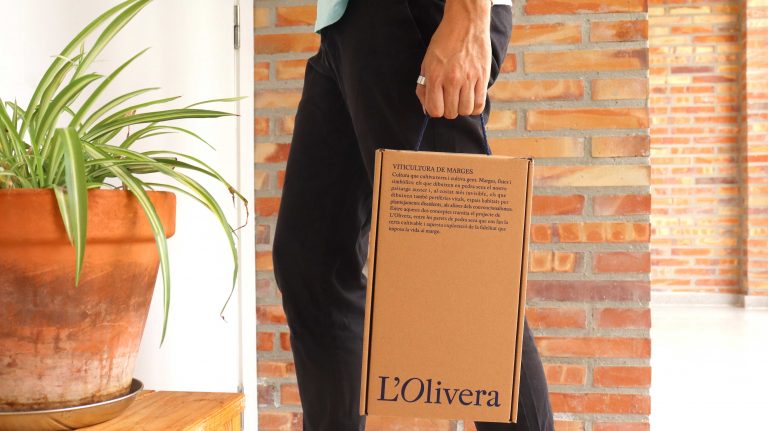 A L'Olivera [a casa] everyone is welcome. For this reason, there are three subscription models, so that everyone can choose which one best suits their tastes and consumption habits.
Therefore, there is a model centred on unusual wines, unprecedented experiments or small vinifications designed for lovers of novelties and experimentation. It is a surprise package in that subscribers will never know which wines are involved until they receive the parcel at home, which includes, of course, a collectible with information on all the wines they will recieve.
And for those who seek to satisfy a more regular consumption, there are two subscription models with products for the day to day. In this way, we want to make it easier to reach consumers' homes, so that L'Olivera's wines and oils are part of everyday tables, celebrations and special occasions. Some models are designed so that there is neves a lack of wine and oil at home.
All subscription models are, quarterly, although very soon there will also be the possibility of making an annual subscription, with shipments every quarter.
In addition, people who subscribe to L'Olivera[a casa] from now until December 15th will recieve a free welcome gift.
In short, L'Olivera [a casa] is a gesture aimed at bringing L'Olivera's project closer to everyone, and more accessible for all. We hope to share our day-to-day work with all the enthusiastic people in the world of wine and olive oil, so that they can get to learn more about the L'Olivera experience.