The new vintage of this experimental wine project is an organic Xarel·lo monovarietal of spontaneous fermentation with wild yeasts.
Unique, because every year is different. This is the starting point of this project in which L'Olivera bottles, at each vintage, those experiments that are done in the winery and that normally do not gou out on the commercial circuit. With the idea of showing and sharing them, a few years ago L'Olivera created its Únic wine, which changes with each vintage and already has four different vintages. The fifth, from the 2021 vintage, is the latest wine that has just arrived in the collection and, with it, L'Olivera begins the path towards wines of minimal intervention.
It is a monovarietal Xarel·lo wine of organic agriculture, from the Catxassa vineyard that L'Olivera cultivates at 550 meters altitude in Vallbona de les Monges (Lleida), on terraces supported by dry stone walls. A grape that was picked in September 2021 and crushed by feet in the vineyard so that the spontaneous fermentation with the wild yeasts of the vineyard itself began right there. Afterwards, the fermentation ended in the cellar, in stainless steel tanks, without temperature control or additives. Only at the time before bottling, the minimum amount of sulfites was added to ensure its stability.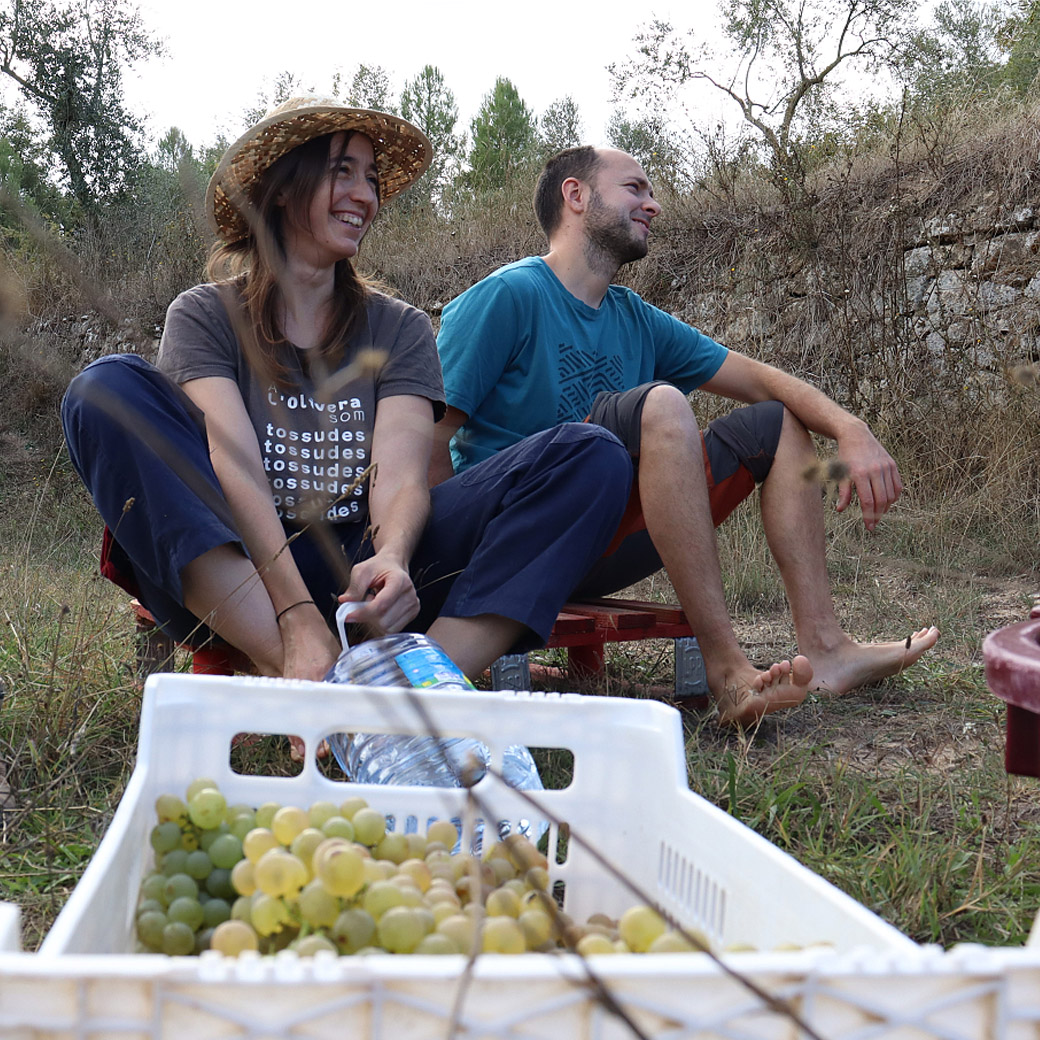 This unique experiment produced a very limited edition of only 617 bottles that can be purchased in the L'Olivera winery in Vallbona de les Monges and in the Can Calopa Vinoteca, as well as in the L'Olivera online store.
In the tasting, we will find a mature Xarel·lo, with a good balance between alcoholic strength and acidity. A fresh, complex profile with hints of aniseed and a oxidation point at the end that makes it very interesting.
A unique image awared with a silver Laus 2022
The graphic image of the Únic is the work of Lleida designer Pau Llop and Esteva Padilla, from Barcelona, from the graphic studio 131.gd, who with the label of the previous vintage of Únic wine won silver in the Laus design awards. A label that plays with simplicity and uses the typography to make each label unique: the number of each bottle constitutes the image of the label and thus turns it into a unique piece. On this occasion, the typography used is inspired by a handwritten number "2" that appears in some founding documents of L'Olivera, from which a whole typography of its own has been built that is the one that serves to number, one by one, the 617 bottles of the Únic 2021.
For the bottling, it has been decided to leave the bottle naked, only with a small seal on top, which thus evokes the nakedness of wines like this one, of minimal intervention.